Product Details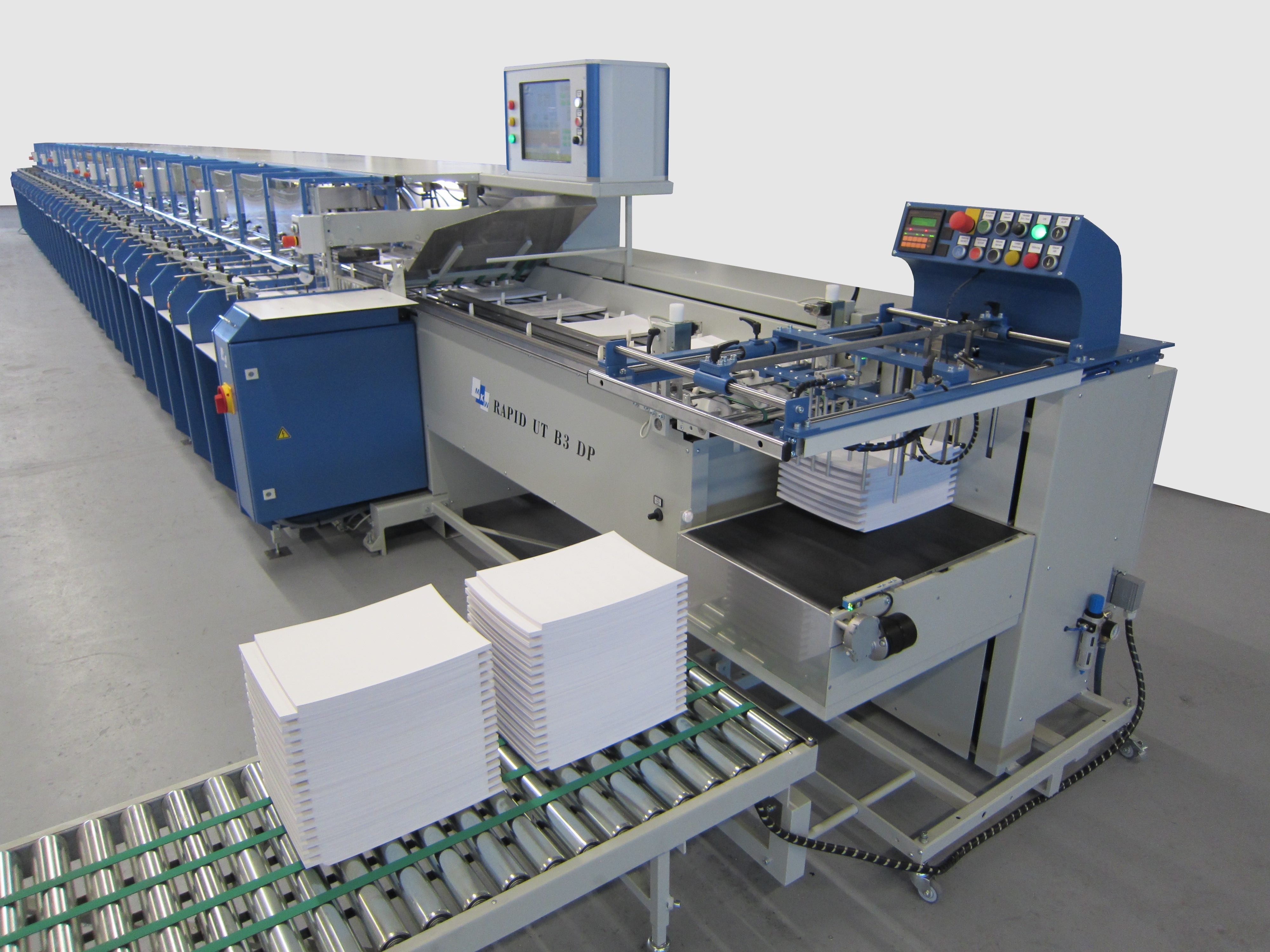 (Click to enlarge image) Choose from one of the 4 categories of MKW collators that best suits your requirements. From standard high speed bindery gathering machines, to large format machines for packaging, signature collating and Point of Purchase kitting machines we are bound to have something to meet your collating needs.

Press Systems are proud to represent the MKW line of finishing machinery throughout the USA & Canada.

The new Rapid Trans UT range represents the latest addition to the existing series of robust, highly productive collating systems. The key specifications include a standard working range of 4″x5″ to 65″x45″, with a cycle rate of up to 5,000 sets per hour. Utiliziing the latest in touch screen technology to offer saving of multiple jobs, preset collating sequences and performance diagnostics. The MKW Rapid Collator also includes the following standard features: Electronic Sheet Sensors to every pocket, Job Programming, Auto Pocket Changeover, 2:1 Tandem Conveyor Function, Side Edge Blowers to all pockets, 27'5″ Pile Feeders to all Pockets.

Every MKW Collator has a high degree of versatility to pick up a standard range of Paper Stocks, Die Cut Cartons such as Tissue Boxes, Carton Board, e-Flute board, Folded Signatures, Plastic Films, WallPaper, Folded Materials, Newspapers, Vinyl Sheets, Punched Stocks, Wood Veneer and so on.